Are you a novice drummer who is looking to level up your drumming and master your rudiments with actionable steps to follow?
Are you just starting to pick up the sticks again and ready to have someone push you to be more consistent with your drumming?
Or are you a competent drummer who just wants to stay on top of your skills and maintain a high standard of drumming? 
Join James Laughlin, 7x World Champion rummer and the 100+ students in the Inner Circle this month.
You will also get access to over 165 lessons and 8 Live Q&A calls where James will answer your questions and teach you EXACTLY how to master your rudiments and level up your technique…
Allowing you to play smoother, learn quicker and get more joy from the instrument.
Claim your spot in the Inner Circle this month now.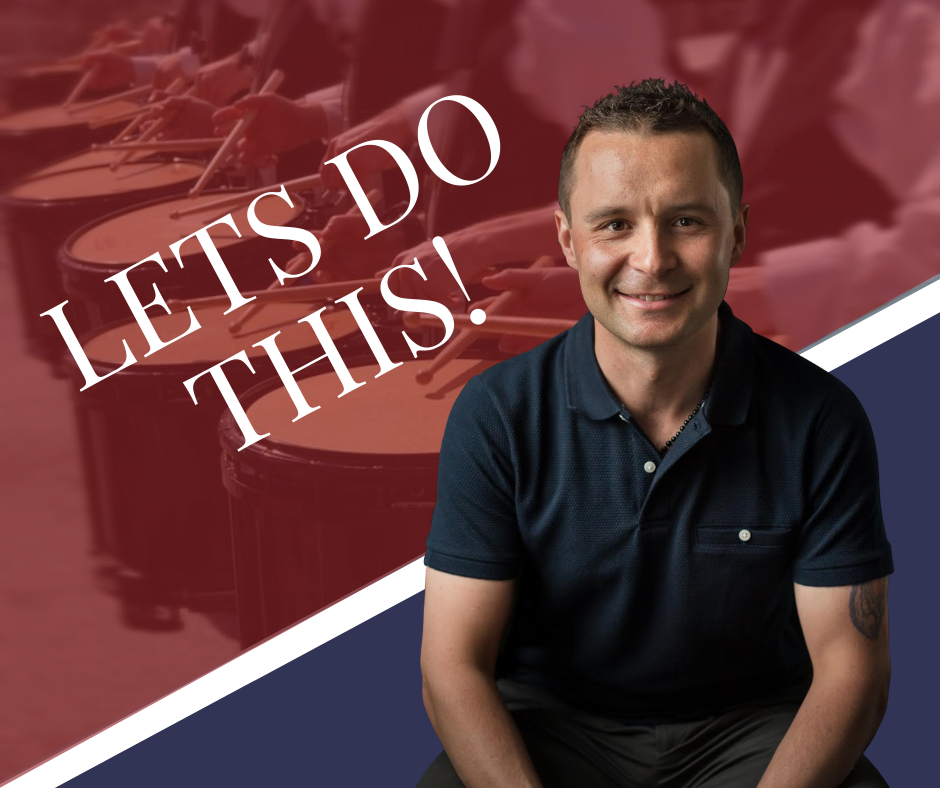 A Drumming Group That Feels Like 1 On 1 Tutoring.
The Inner Circle is - to put it simply - a drumming group that feels like 1 on 1 tutoring.
Back in 2002, when I first started as a drumming tutor I got such satisfaction…
Seeing drummers rise up from their current level and tapping into their REAL potential is why I love it SO much.
Tutoring 1 on 1, however, has a limit...There are only so many students that can be tutored in one day!
And due to high demand, I was unable to help drummers who really needed me most.
Which had me create and send out content-based programs that included audio and workbooks...
Which did great! I was able to help significantly more drummers execute their rudiments and rise their technique to a level they were satisfied with.
The feedback was incredible but I found myself living inside my inbox and emails...
Answering as many questions as I could because with the drummers learning so much, it followed with a lot of questions...
But I could never answer every one, or at least to my full potential. That would take HOURS!
This got me thinking…..
What could I create that goes way deeper than my content-based programs, yet create the feeling of 1 on 1 tutoring WITHOUT the expensive fee?
How could I teach you to master your rudiments and the level-up your technique in the shortest amount of time?
This is what inspired me to create the Inner Circle.
Inner Circle Guarantees Your Rudiments and Technique Level Will Increase💹
Before this, the only way to get access to my full attention was through my 1 on 1 tutoring which was $80 per session and had an average of 25 people on the waiting list.
But when you join the Inner Circle today, you'll get access to me for only $34.97 a month!
That's right. For just $34.97 a month, I'm giving you 2 LIVE calls with me each week (8 a month), as well as the largest Pipe Band Drumming library of music, rudiments and videos on the planet.
You'll also get access to me through our private Facebook group and access to all the other Inner Circle members.
The value of the inner circle is $2557, and my business mentor said I was crazy to offer this to you at such a massive discount.
But there's a catch…
You see, it's my mission to empower and inspire drummers to reach their FULL POTENTIAL because I believe every drummer has it waiting to be discovered.
So this is ONLY for those who are fiercely committed to using the Inner Circle to level up their own drumming, as well as support other drummers in the group, engage with the Q&As and take action. 
If you can promise me that, we have a deal.
I'm going to make this easy for you. I'll be going LIVE twice a week to ensure you can ask any pressing questions that you have while you make it through the MASS amount of lessons inside.
I'm going to teach you how to master your rudiments and level up your technique that will help you to play smoother, learn quicker and make your drumming experience more enjoyable.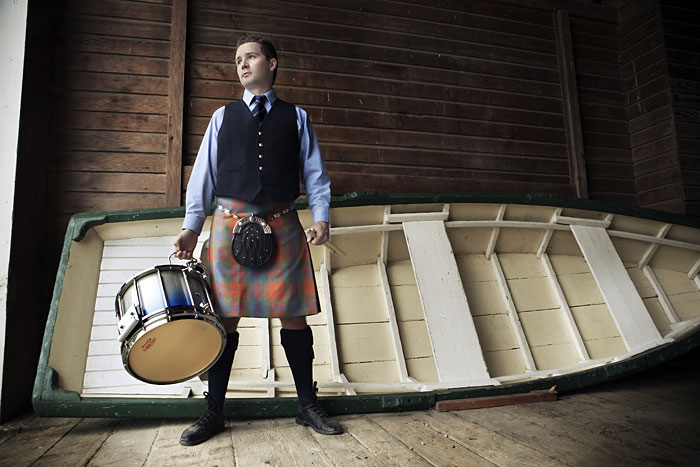 About James Laughlin
I'm a drumming tutor, champion, author and the founder of Come2Drum.
Over the past two decades, I've won 7 world championships which include 2x World Solo Drumming Championships - Juvenile Grade, 2x World Pipe Band Champion - With SFU Pipe Band and 3x World Pipe Band Drumming Champion - with SFU drum corps.
I've been teaching individual Pipe Band Drumming since my early teens and have since featured as the Head of Pipe Band Drumming at St Andrews College (2006-2020) Which we won the World Championships and was the Head of Pipe Band Drumming for Otago University. I am also the Former Drumming Director of the NZ National Youth Band.
I'm the co-author of the best selling book, Our Journey. And I've interviewed some of the GREATS considered in Drumming like Jim Kilpatrick, Tyler Fry, Chris Pollock, Gareth McLees, Steven Shedden, Jori Chishom and Keith.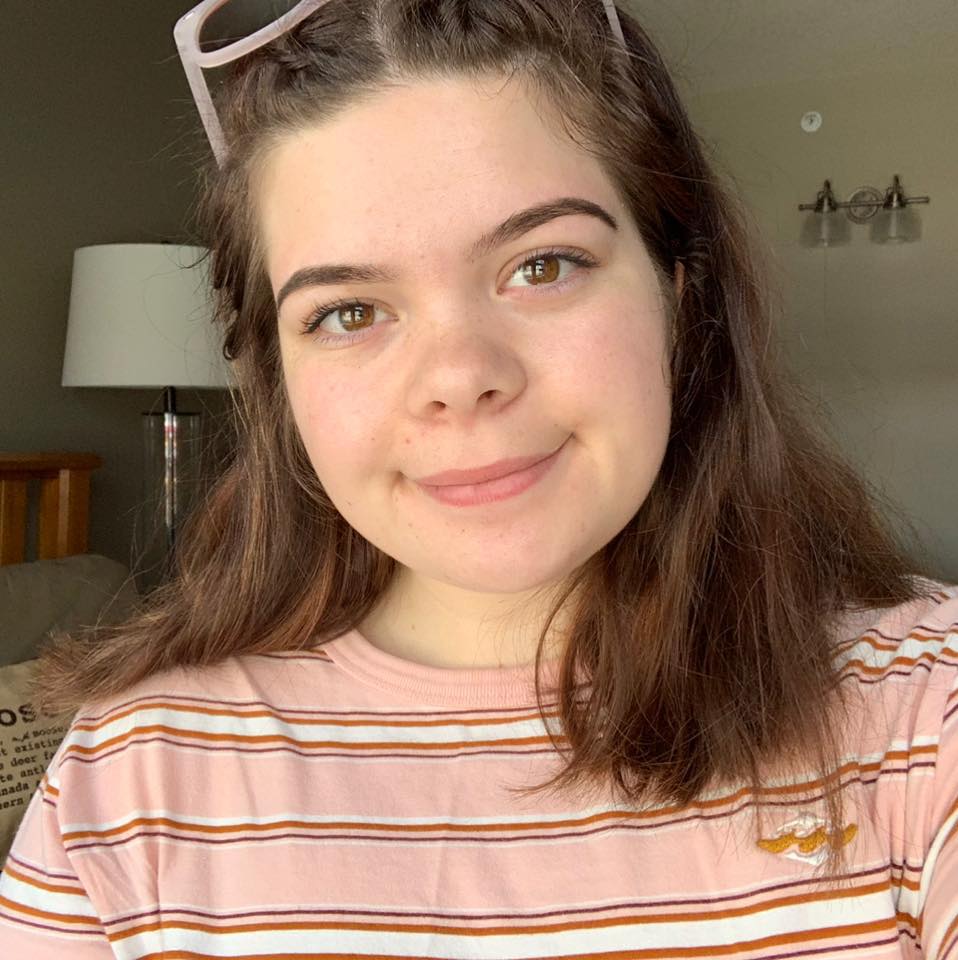 "My drumming has noticeably improved since joining and it's only been 2 weeks."
I love being a part of the Inner Circle because it's like extra tuition on top of normal face to face tuition, and it's easily accessible. I like that you can go back to videos so you never forget what was covered and also see comments that have useful tips in it. Also it's a great way to meet new people. Overall I really appreciate James giving me this opportunity because my drumming has noticeably improved since joining and it's only been 2 weeks. It really motivates me to practice efficiently too because everything we talk about and get shown is extremely helpful!
"The Inner Circle quite simply puts the 
drumming world at your fingertips."
"The Pipe Band drumming world has long been crying out for an online based educational platform and drumming community that transcends geographical boundaries and gives drummers of all ages access to quality education, elite guest instructors and a network of likeminded individuals from which to draw inspiration. Once again, James Laughlin proves himself not only a world class educator but also an innovator in the realm of Pipe Band Drumming.
Whether I'm furthering my own drumming education or that of my students, James's Inner Circle keeps me motivated, inspired and eliminates any disadvantage that living in a regional town used to pose in terms of accessing top quality tuition. The Inner Circle quite simply puts the drumming world at your fingertips."
Tom Mewett, Pipe Band Tutor, Scots School Albury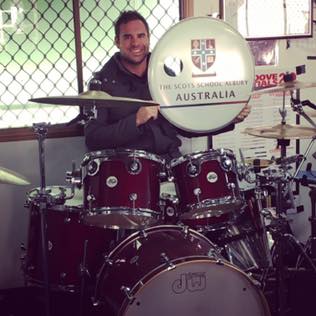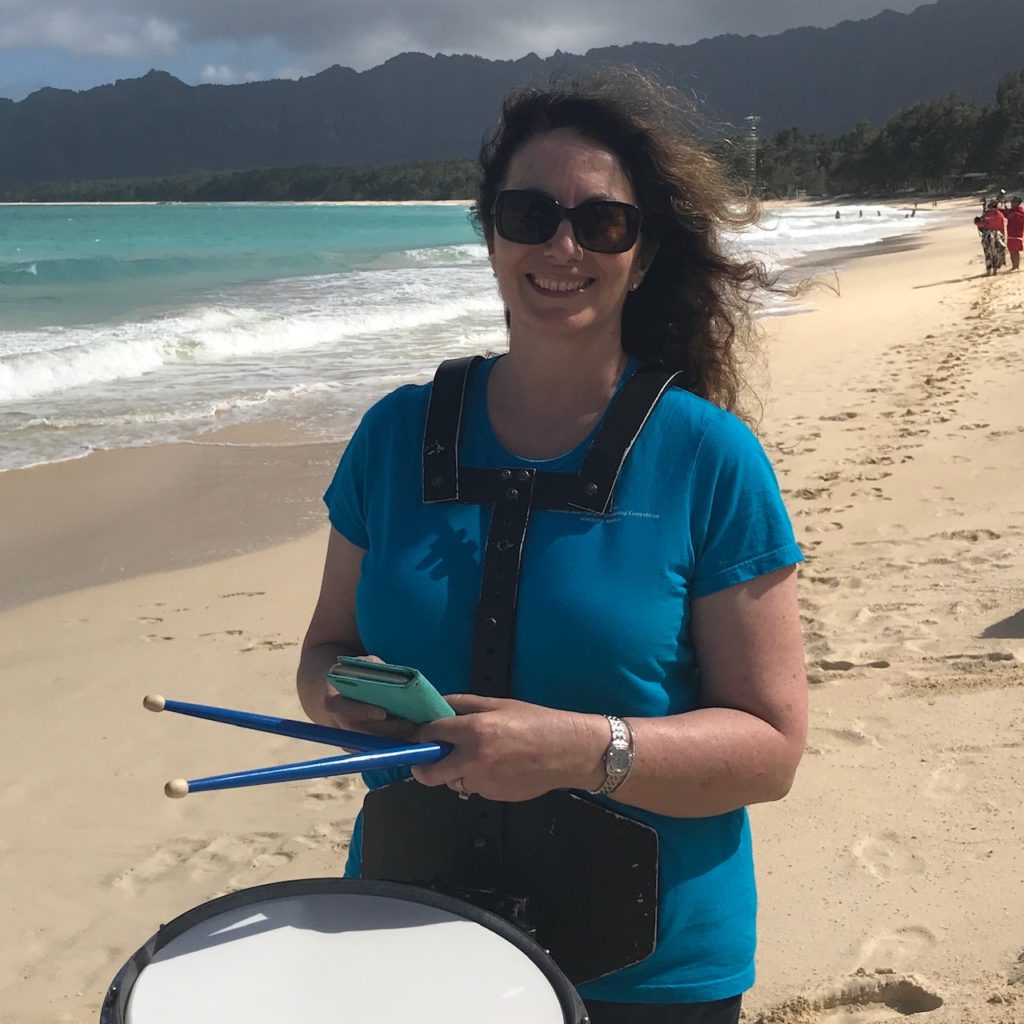 The weekly FB live sessions are the coolest thing; even I have a voice!
As a novice snare drummer, James has been such a amazing and supportive mentor as I begin my journey learning to drum. The Inner Circle sessions have been so dynamic and are informative about all aspects of drumming I didn't even know existed but I know look forward to mastering. The weekly FB live sessions are the coolest thing; even I have a voice! It has been a great experience.
Tove Isaacson
"Without his teaching and guidance I wouldn't nearly be the drummer nor the person I am today."
I have been tutored by James for the last 10 years and I have had countless championship wins and successes under his leadership at St Andrews College. Without his teaching and guidance over the years I wouldn't nearly be the drummer nor the person I am today. I owe so much to James's influence in my life and hope you will take the opportunity to learn from his knowledge and inspiration.
Patrick Moran, Berklee Percussion Student & National Pipe Band Champion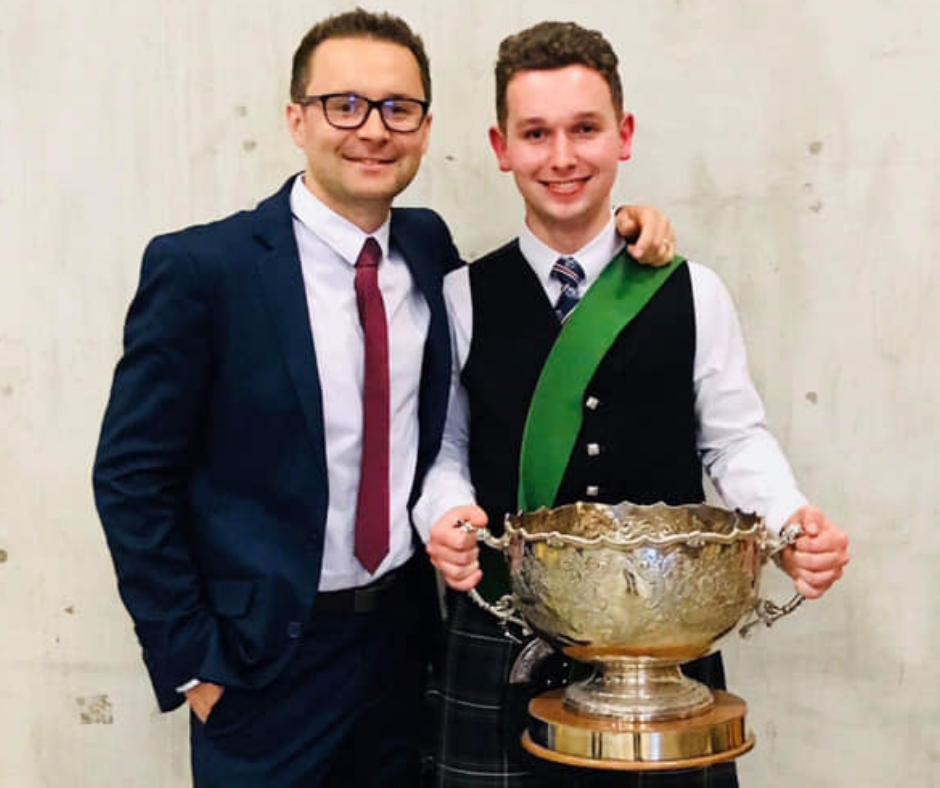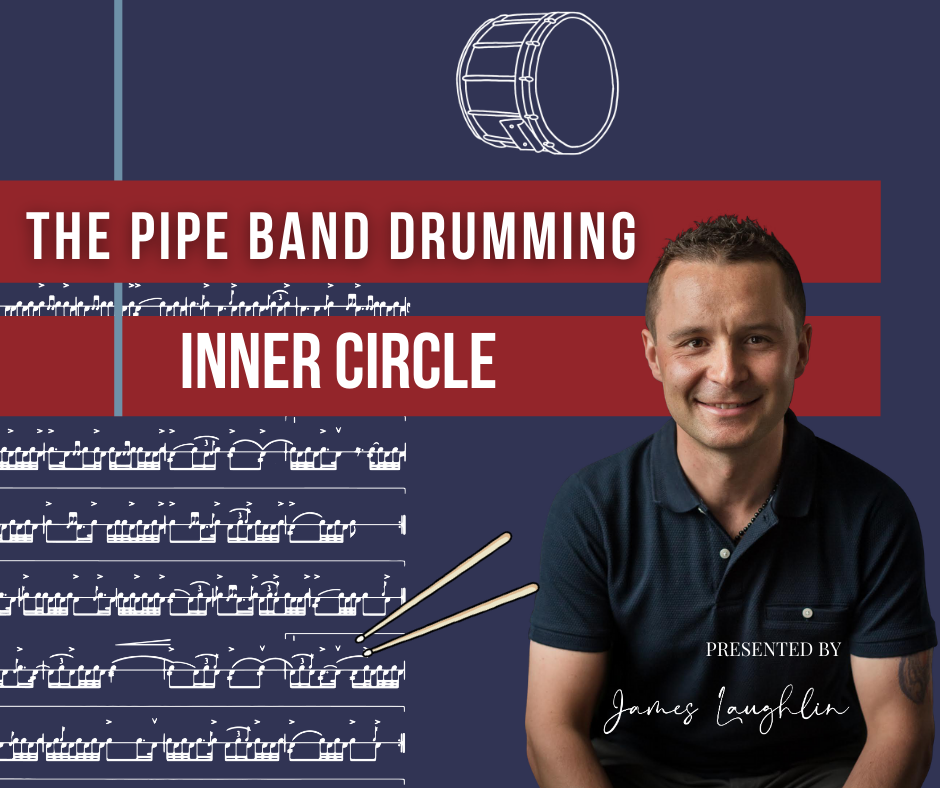 What You'll Get With The Inner Circle Monthly Subscription
✔ 4x LIVE 60 Minute Q&A (Value $97)
✔ 4x LIVE 60 Minute Practicals (Value $97)
✔ 34x Short Drumming Tutorials (Value $87)
✔ 52x Drum Score Collection Grade 1 & 2 (Value $69)
✔ 64x Drum Score Collection Grade 1 & 2 (Value $69)
✔ Guide to Drumming Vol. 1 (Value $69)
✔ Guide to Drumming Vol. 2 (Value $69)
✔ Plus over 150 recorded past Q&As and practical sessions. (Value $2,000)
✔ Also lifetime access to all future LIVE Q&As And Practical Sessions.
Total Value $2,557
How does the inner circle work?
Once you've subscribed, you will have instant access to all the content within the portal, access to the private Facebook group and reminders for the LIVE Calls. 
What is the schedule for the Live Calls?
They change every week. As there are people from ALL over the world in the Inner circle so I work around the group. If you feel like the calls aren't in the best times slot for your country, let me know and I will schedule one at a time that does.
Does the inner circle suit all drumming levels?
YES! This is for all drummers no matter what skill level you are at. We've had complete beginners all the way through to advanced teachers come through.
What if I want to stop after a month or two?
That's fine, there are no strings attached. So if you are happy with only a month to two, simply unsubscribe when you feel you've had enough. No hard feelings.
Is there a refund policy?
You will get a 30-day MONEY BACK GUARANTEE. This way you can get a glimpse of how amazing the Inner circle is without ANY risk.
JOIN THE INNER CIRCLE
-------------------------------------------------------
Claim your spot for an easy monthly payment of $34.97
Value $2557

❌
$34.97 ✅