Double Down on Your Doubles
Doubles are the most important foundation rudiment as so many other rudiments derive from the double. Master your doubles so you can improve your paradiddles, ratamacues, windmills and more.
Let James Laughlin, 7-Time World Champion Drummer, take you on an epic drumming journey.
Overcome those challenging doubles, clear out the bad technique habits and reach your full drumming potential.
How frustrating is it when you can't seem to get your windmills, ratamacues and ruffs to that next level?
I've been there - it took me many years to figure it out, but once I finally learned how to rewire my doubles - it really helped me achieve massive growth in my drumming.
Are you ready to take action, and stop limiting your potential?
James created the worlds most extensive rudiment course and you can buy this individual module which includes 14 in-depth video lessons or you can purchase the entire course.
Whether you're a jazz drummer, rock drummer, pipe band drummer or any other type of drummer... you are going to take your playing to a whole new level.
Are you a novice drummer who is looking to level up your drumming and master your rudiments with actionable steps to follow?
Are you just starting to pick up the sticks again and ready to have someone push you to be more consistent with your drumming?
Or are you an advanced drummer who just wants to stay on top of your skills and maintain a high standard of drumming? 
Join James Laughlin, 7x World Champion drummer and a ton of other drummers who have joined the Rudiments Rewired™ program.
You will get access to detailed video lessons and accompanying rudiment sheets. James will solve your drumming questions and teach you EXACTLY how to rewire your rudiments and level up your technique…
Allowing you to play smoother, learn quicker and get more joy from the instrument.
Rudiments Rewired™ - to put it simply - is a drumming course that feels like 1 on 1 tutoring.
Back in 2002, when I first started as a drumming tutor I got such satisfaction…
Seeing drummers rise up from their current level and tapping into their REAL potential is why I love it SO much.
Tutoring 1 on 1, however, has a limit...There are only so many students that can be tutored in one day!
And due to high demand, I was unable to help drummers who really needed me most.
Which inspired me to create and send out content-based programs that included audio and workbooks...
I was able to help significantly more drummers execute their rudiments and rise their technique to a level they were satisfied with.
The feedback was incredible but I found myself living inside my inbox and emails...
Answering as many questions as I could because with the drummers learning so much, it followed with a lot of questions...
But I could never answer every one, or at least to my full potential. That would take HOURS!
This got me thinking…..
What could I create that goes way beyond the surface level of rudiment and technique work, yet create the feeling of 1 on 1 tutoring WITHOUT the expensive cost?
How could I teach you to rewire your rudiments and the level-up your technique in the shortest amount of time?
This is what inspired me to create the Rudiments Rewired™ course.
What's included in your mini-course?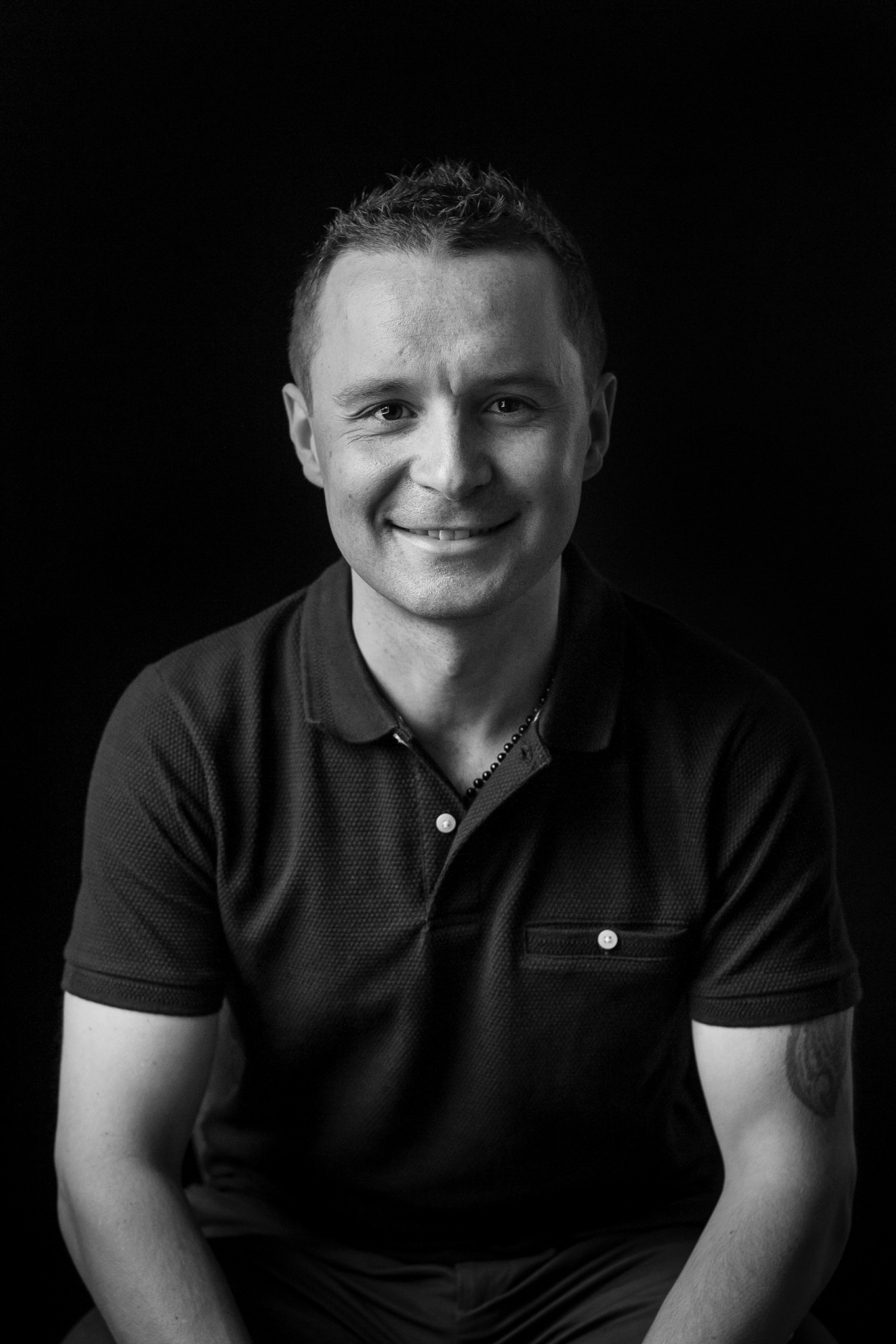 About James Laughlin
I'm a drumming tutor, champion, author and the founder of Come2Drum.
Over the past two decades, I've won 7 world championships which include 2x World Solo Drumming Championships - Juvenile Grade, 2x World Pipe Band Champion - with SFU Pipe Band and 3x World Pipe Band Drumming Champion - with the SFU drum corps.
I've been teaching Pipe Band Drumming since my early teens and have since featured as the Head of Pipe Band Drumming at St Andrews College (2006-2020) where we won the World Championships and I was the Head of Pipe Band Drumming for Otago University. I am also the Former Drumming Director of the NZ National Youth Band.
I'm the co-author of the best selling book, Our Journey. And I've interviewed some of the GREATS in Drumming such as Jim Kilpatrick, Tyler Fry, Chris Pollock and Gareth McLees.
What are drummers saying about Rudiments Rewired™?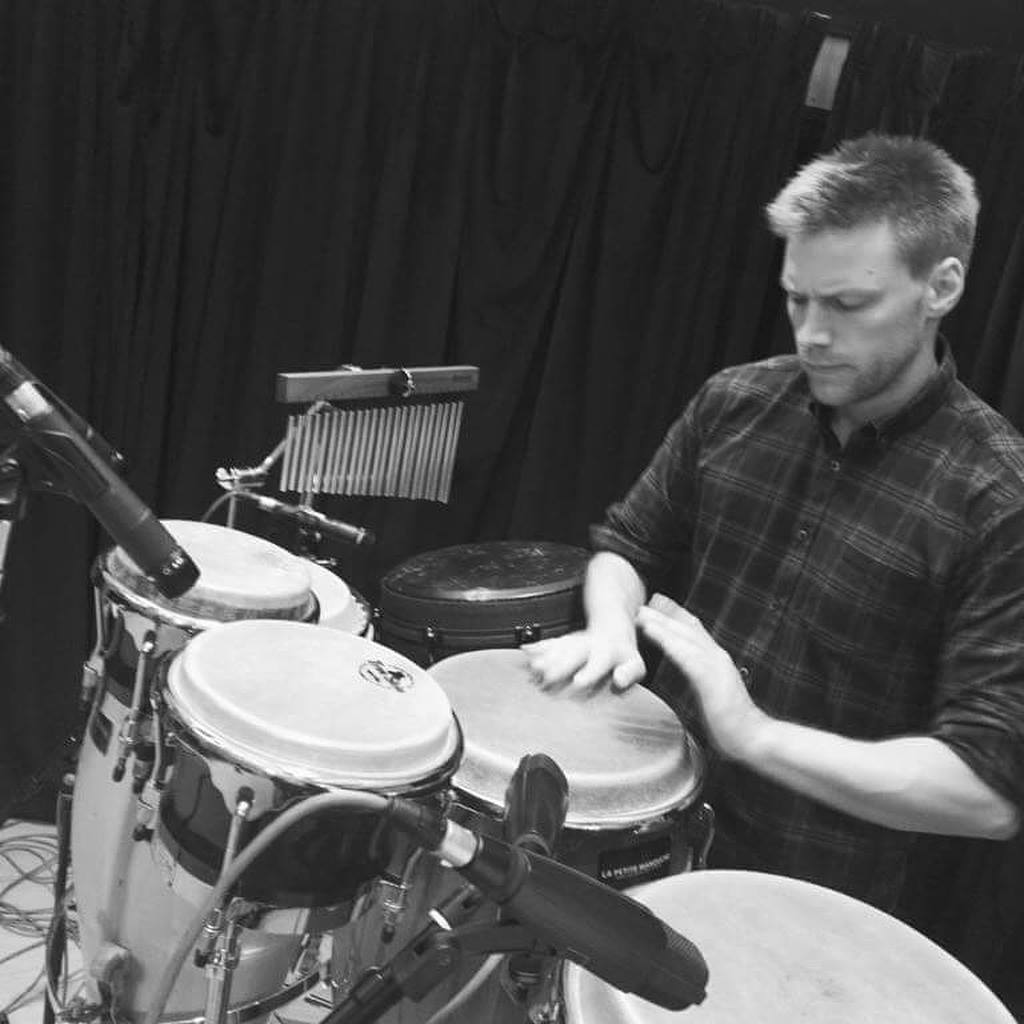 Rudiments Rewired is a must have resource if you're a drummer. James Laughlin is a master drummer who comes from years of teaching and performing experience. He's played in the best bands around the world, is a 7-time World champion, and can speak from his vast years of experience. This is a must have resource to gain complete control of your sticks and move with confidence.
Rudiments rewired is a well-polished, slick platform to really level up on your technique and rudiments. This is the perfect resource no matter who you are; whether you're a pipe band drummer or a drum kit player. Personally, I started working with James and his resources initially to improve my general technique on drum kit and while I did this I naturally fell into the pipe band scene. I'm now able to apply his wisdom and knowledge to all aspects of my drumming and I'm certainly feeling the improvement. I love how rudiments rewired is broken into 5 modules and begins with focusing on stick position, singles strokes, and double strokes. These two rudiments (singles and doubles) are so key to gaining complete control of the stick and allowing a drummer to execute more complex rudiments down the line. Singles strokes are sometimes overlooked and are one of the hardest rudiments to play clean and confidently. The fact that James makes this a focus point for one of the first two modules speaks volumes. Each video within each module is at a perfect length to grasp the concept and the best thing is that you can go back and re watch anything to take notes, play along, and let it soak in some more. James is a great speaker and has the ability to get a point across with such enthusiasm and clarity. He breaks down movements and thought processes so easily and you never leave a video feeling confused or intimidated. I also really like how James isolates each hand and moves around so the camera picks up the finer details. It's extremely helpful to not only see the front on view but also the side view of the hand mechanics.
Rudiments Rewired is so clean and clear. Go get it!!
Tim Sellars
The world has long been crying out for an online based educational platform for Pipe Band Drumming. The Rudiments Rewired is a fantastic online course which can help all levels of drumming from beginners to Advanced players. It doesn't matter what level you are, this can help everyone from every ability. Having the videos alongside the sheet music makes the course more enjoyable and easy to play along with.
This course has helped me re-engage with the basic fundamentals of drumming to help produce an overall better quality technique of playing. 
Once again, James Laughlin proves himself not only as a world class drummer, educator, mentor and coach within the Pipe Band Drumming world. 
Whatever level you are, you should jump over and have a look at The Pipe Band Drumming Inner Circle, Come2Drum and the most recent Rudiments Rewired course, where you'll find everything you need to push your drumming to the next level.  
Scott Black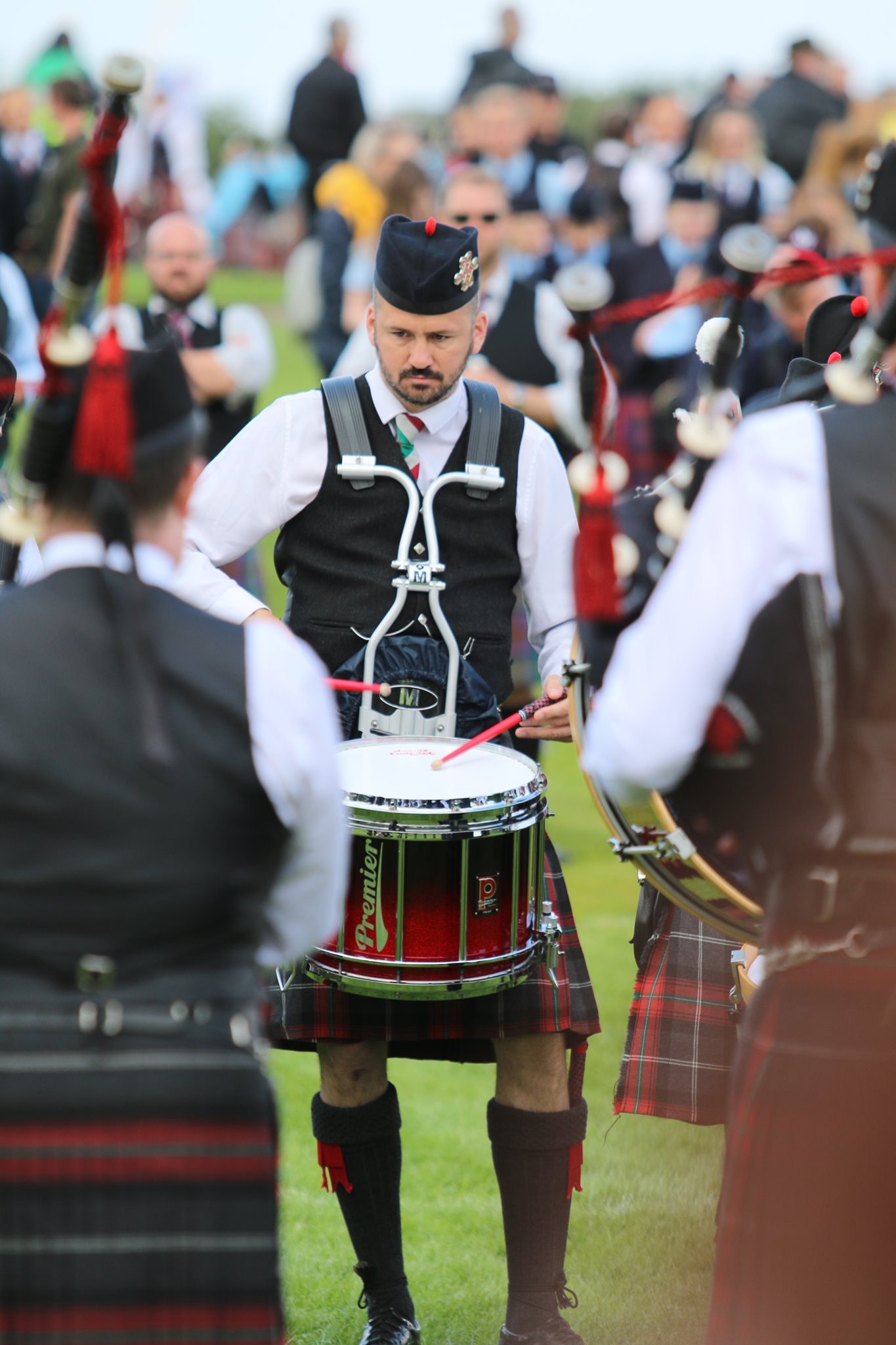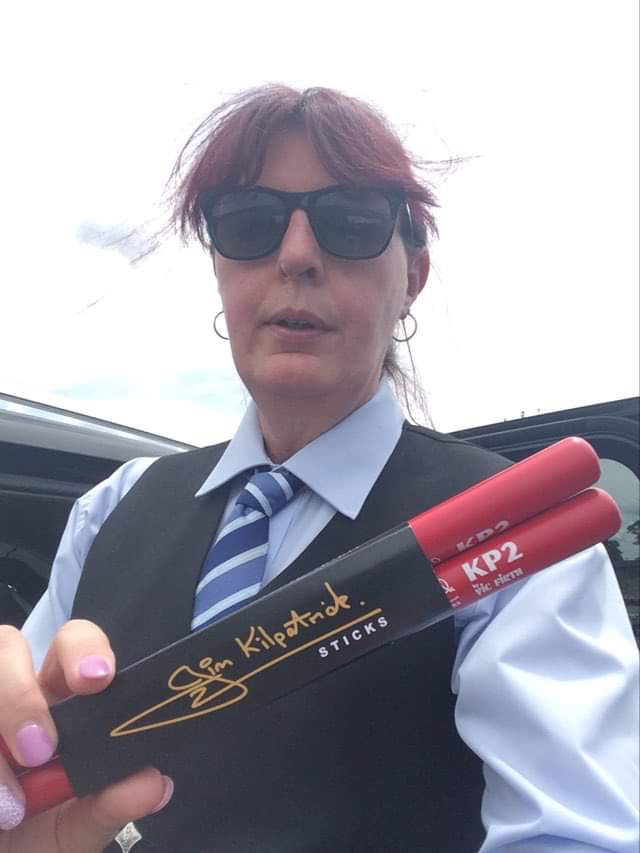 Rudiments Rewired – what an awesome resource for all levels, from beginners to more experienced drummers wanting to level up their skills! The on-line platform gives drummers flexibility to work through modules at their own pace, with some bonus lessons thrown in to challenge everyone.
Backed up by his extensive drumming and teaching experience, James Laughlin, presents clear and easy to follow explanations and tips and provides demonstrations from various angles to support correct execution techniques. With the comments option available, drummers can also easily seek advice on specific issues they may have.
James has included modules that are complementary to the usual rudiment sets, such as angles, tone and understanding of up and down strokes, to provide that extra level of understanding and execution skills.
If it is time to level up your rudiment execution, then Rudiments Rewired is for you!
Angela Merrilees